RESIDENTIAL
LANDSCAPE MAINTENANCE.
Madison Landscape Construction has been helping clients realize the potential of their exterior spaces using superior lawn care products and applications.
We all know life moves fast and putting aside several hours each week for maintaining your lawn can be nearly impossible. Our landscaping services include all of our lawn and snow services, and also includes some hardscape and flatwork options.
Our experts are experienced in planning and designing lawns and hardscapes, and are committed to excellent service. We can work with your designs and plans as well as offering affordable design services. Together, we'll create a lawn that is the envy of the neighborhood! Here are a few of our landscaping services: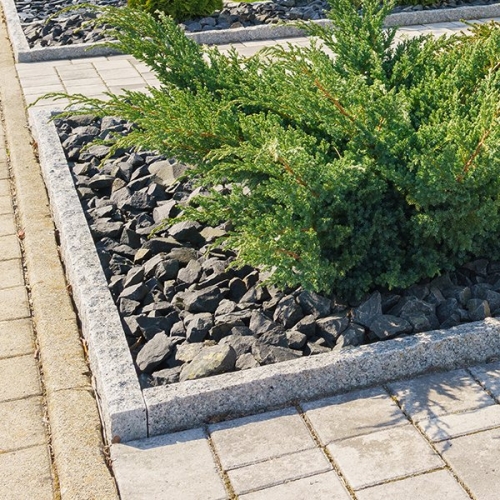 CONCRETE EDGING.
From decorative concrete bed edging to clean grass lines and defined gardens, we have the right options for homeowners looking to stand out from the neighbors.
We can match your existing landscaping style, but we can also introduce new elements to completely redefine your yard. We only work with high-quality, durable materials, and since no landscape is exactly alike, we custom design your curbing to fit your specific property.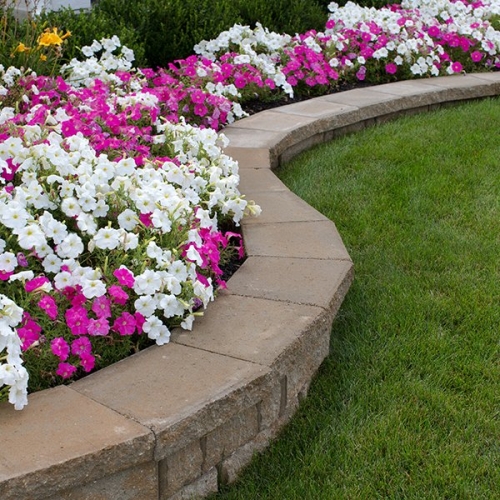 RETAINING WALLS.
Our Madison landscaping company has been building retaining walls for years. As one of the most experienced retaining wall companies in the Madison area, we can confidently install the right wall for your property in a variety of landscapes. We offer on-site design and planning for a complete and professional landscape, retaining wall or paver installation. As part of any wall plan, we'll make sure the options fit your home's style.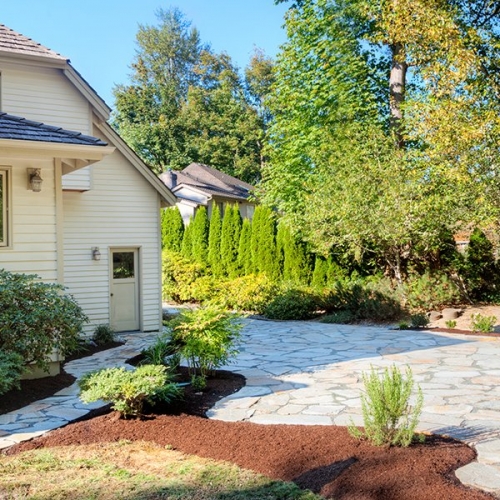 PAVER PATIOS.
Surround yourself with the beauty, performance and lasting durability offered with patio pavers. We have beautified hundreds of outdoor spaces using patio pavers. With a wide range of colors and styles, there is a choice for every home and every budget. Besides the aesthetic value of patio pavers, they also have the ability to adjust to the expanding and contracting soil conditions produced by our harsh Wisconsin winters. Proper paver stone installation is key, and our experience will ensure a patio that remains solid and beautiful for years to come.